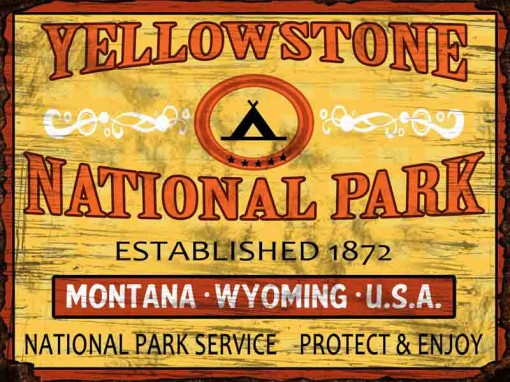 .. Starting in 2010 a focused and concerted effort was implemented to conserve the native fish of
Yellowstone National Park
.
.. Although, in the past, there have been smaller programs to the same end, this is a park wide and species wide effort.
.. This report from Yellowstone Science is the first significant release of the program scope and results to date. Public meetings and listening sessions have taken place over the last seven years. This report ties together the dribs and drabs of information that have trickled out over the last seven years.
.. The body of the report is 50 pages, including the bibliography and references.
Appended to the report are:
>> Note from the Yellowstone Lake Working group,
>> Note about suppressing non-native Lake Trout,
>> Note about fish population responses to suppression,
>> Women in science,
>> Movement patterns and areas for spawning Lake Trout,
>> Lake Trout supression
[sic]
alternatives to gillnetting,
>> Protection from aquatic invasive species,
>> Trout facts,
>> Volunteer activities,
>> Schweber note on catching locations.
>> Birds and mammals that eat cutthroat,
.. Download it
HERE-1
or
HERE-2
.
-----
SIERRA BRIGHT DOT - WORKS!
.. The bright grayness has arrived with a warm mixed drizzle of snow and rain. Perfect fishing weather. The mush will keep the fair weather fishers off of the trails whoot, whoot!
.. We'll don the gear and brave the warm and wet. Right after breakfast and a nap.
THE NEIGHBORS GROW GOOD WHEAT