THERE WAS A MORE SIMPLE TIME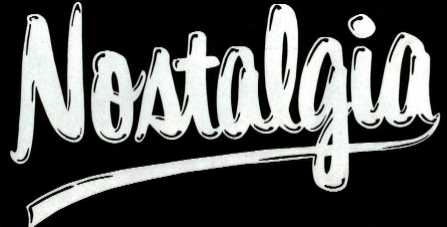 .. Winter brings the time and opportunity to attend to the tackle: clean and wax the rods, treat the lines and tie some flies, experiment with some newly tied exciting, and usually miserable tapered leader formulae, tune up the reels and such miscellaneous pleasant housekeeping.
LONG AGO AND FAR AWAY
.. We were digging around in one of the file cabinets for some nice light weight red oil that had somehow escaped. Lo and behold look what we bumped into yesterday.
.. Was it really that way? HDH? Spinner Flies? Lacquered lines? Pfluger? Horrocks-Ibbotson? Nylon? Granger Special? Agate line guide? Such a flood of stuff.
.. So we took a few snaps and nailed them in here for our own edification. We actually used that stuff. We remember the great transition from steel and bamboo to fiberglass. Then all the new graphite based composites. They may be better but, a nick into the fabric can spell trouble.
AN NPS NO NO!
.. We remember the rapidly propagated new rules and regulations that tried to define fishing with a fly. Even the ones that tried to define the proper fly were legion. To this day the
National Park Service
is tangled in the morass of trying to segregate fishers from fly fishers.
.. Of course fly fishing in Yellowstone National Park is defined as fishing with a fly - - even if it is cast with a spinning rod and held up with a casting bubble.
AN NPS YES YES!
.. On the other hand the "
Pfluger Pilot Fly
" is not a fly because it has a metal propeller - - even if cast with a fly line on a fly rod.
.. It is O.K. if the propeller is a brass chunk and has a hole in it - - much more metal and weight than the propeller. Wonderful the mental progress we've made.
IS THIS A FLY?
.. We wonder what the
NPS
reaction to Tenkara gear is. What about a willow branch, some heavy thread, and a white feather glued to a big hook? It works and, works better than many a new bit of
"fly fishing"
gear.
.. Fly fishing, (whatever that may be,) is so sacrosanct in
Yellowstone National Park
that they are protecting invasive fish for the fly fishing only crowd. My my.
.. But we digress, contemporary political governmental bureaucracy is way beyond our ken. Those folks don't even fish!
.. The evolution of the pastime has brought us to the gear proliferation horizon in the archaeology of fishing.
.. Whether you choose to fish for warm water or cold water fish; whether you choose to fish in fresh or salt water - - you better have the gear that the counter help is selling at the moment. Woe betide you if you show up with the "
wrong
" stuff!
SPIFFY OLD STICK
.. Which brings forth another observation the social acceptability of how you fish. We shan't belabor the point but, you can't just go fishing
anymore
.
.. What ever may be the case with the old stuff, it works and we're going to use it up. We enjoy the memories that the old stuff engenders. We enjoy the familiarity of the stuff that is not so new.
.. We really enjoy being told that it isn't as good as the new stuff. We smile and watch the scoffing contemporary gonzo fishers charge through the water, scaring the fish and following the guide: with over $4,000 in gear on, in, and around their body.
.. We can buy a pretty good fish truck for the gear and guide price. But then, it ain't no AUDI!