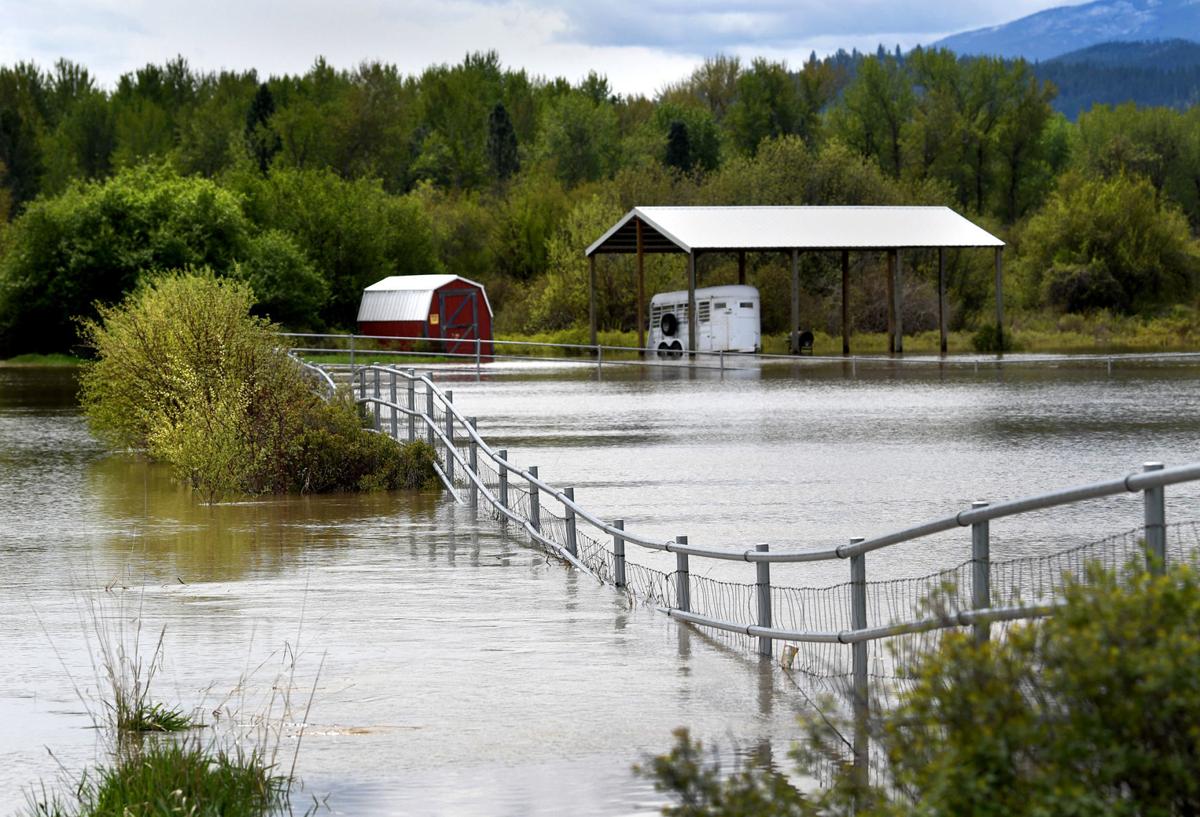 WALLPAPER:

CLARK FORK HIGH WATER
.. Just a note to remind our friends about traveling to the
Clark Fork River
up by
Missoula, MT
.
.. Not only is the flood stage higher than any in recent memory - it's predicted to come in surges for the next week or so and, will stay high all summer. Even the Golf Course is in danger of losing some turf.
100 year record >>
L1
Flood Photos >>
L2
High Water Rescue >>
L3
Extent Of Flood >>
L4
Environmental Contamination? >>
L5
Evacuations Ordered >>
L6
-----
.. Our rain has dwindled to an intermittent light drizzle - gray and surprisingly high humidity!
USE THE BIG 'UNS
.. The garden is too wet to fiddle with so we're going to the clear still waters of the
Notellum Backwater
. It's in exceptional shape right now.
.. Last years snags and this year's flood debris have raised the level and encouraged the cute little fishies to the calm clear water. HA! - little do they know.
WALLPAPER:

SHELLS AND RAGU - YUM