CONGRESS:

"SO THEN, TELL US ALL ABOUT IT."
..The
Interior Department
on Thursday ordered additional harassment prevention training for managers and supervisors after an internal report found that men in a maintenance unit at
Yellowstone National Park
"created a work environment that included unwelcome and inappropriate comments and actions toward women." [
LINK-Y
,
LINK-B
]
.. The report from the investigation cites sexual harassment in parks across our nation. Congress is apparently fed up with the culture of male dominated harassment.
.. From the beginning the
National Park Service
was constituted of market hunters, trappers, cowboys, muleskinners, and male military personnel from
Fort Yellowstone
.
.. By the time
Theodore Roosevelt
arrived in
Yellowstone National Park
the "ROUGH RIDER MENTALITY" had already taken hold.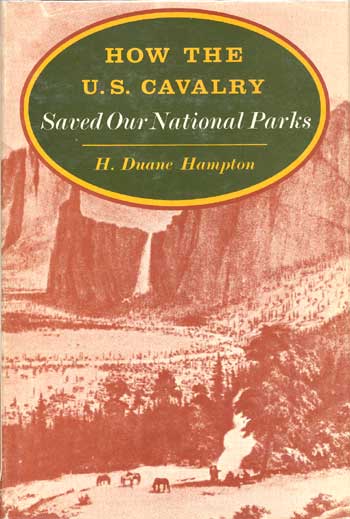 FOUNDATIONS
.. The martial mentality of the frontier has persisted and been encouraged by both the
National Park Service
and the
Interior Department
since their inception.
.. The book
HOW THE U.S. CAVALRY SAVED OUR NATIONAL PARKS
details the underpinnings of the early social and martial milieu that established the male dominated traditions. [
LINK-C
]
.. Apparently, from the investigation, the most readily apparent dysfunctional National Park is
Canaveral National Seashore in Florida
. [
LINK-F
]
.. We'll be watching how Secretary Zinke addresses this situation at the Department level [
LINK-ZZ
] We know what Yellowstone's Superintendent says, [
LINK-YP
,] we'll be watching this too.
-----
MORNING MIDGES
.. Took a lowland road trip. Fished some. Caught some.
.. Enjoyed the humor of the lowland cultural morass. There is a distinct love of elbows, knees, feet, and mayhem down there. Report in the morning.
WALLPAPER:

LOWLAND LAKE - MORNING